How many exclamations of TGIF appeared on your news feed this morning? Better yet, how many of those "TGIFs" were attached to random pictures of cute puppy dogs and celebrating clip art people? Hmmmmmm?
If you think that social marketing has reached a gimmicky low, you'll get more than a few laughs by following Condescending Corporate Brand Page.
In a world where companies crave clicks and likes and shares and retweets, CCB takes a step back and shows us just how absurd we really are by re-sharing and mocking the worst of the worst in corporate gimmickry. It's not only funny, it's an eye opener.
If you are in the communications industry and do not follow Condescending Corporate Brand, well, here is the link. Chop chop!
I'll even share this picture of a smiling puppy to get you to click as I myself descend into social media absurdity.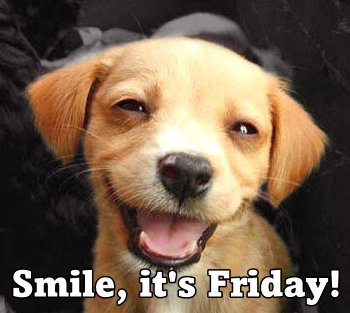 Happy Friday everyone!